AN EXTRACT OF OUR REFERENCE CUSTOMERS AND PRESS ARTICLES
We are proud to work for world famous and leading manufacturers and brands. There we have been able to make important contributions to their successes and constantly expand our capabilities. With our customers we work predominantly in partnership and over many years. These include both medium-sized companies and international corporations. International service and commissioning are a matter of course for us.
Over 20 years Experience in professional software development and mechanical engineering. As well as international experience in more than 30 countries. You can profit from this.
Automotive 
Tesla Model 3
The production start-up of the Tesla Model 3 in October 2017 and further support until June 2018 was one of the most exciting projects in the field of automation. The best technology companies in the world trust in our performance.
Automation in the automotive industry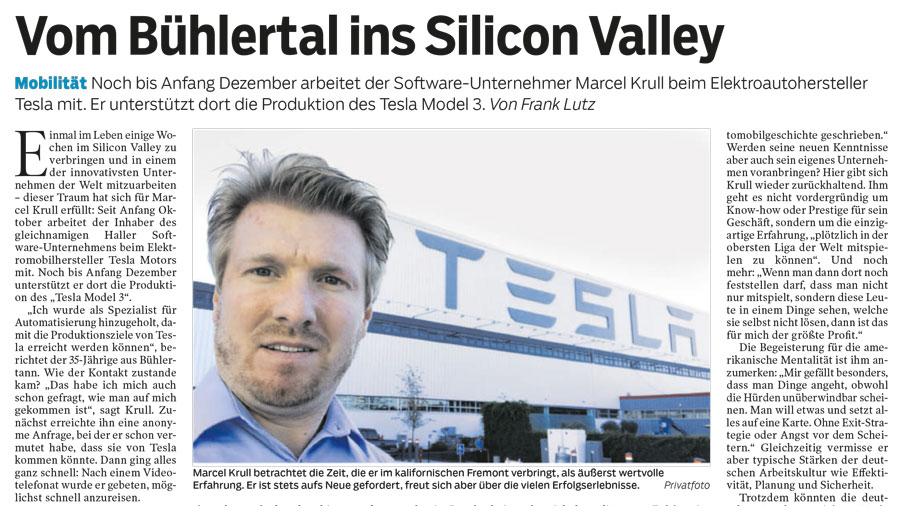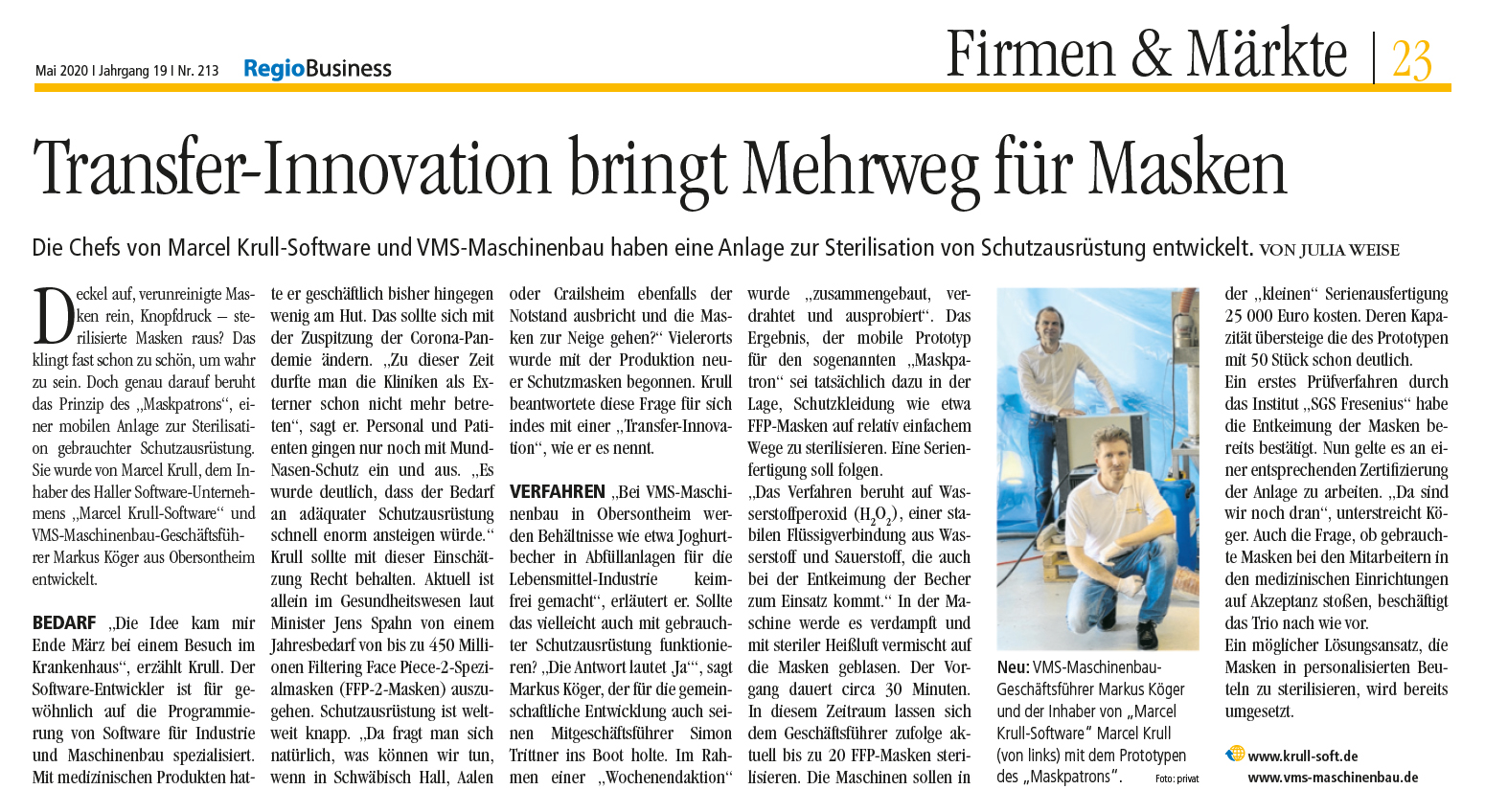 Sterilization plant for N95 masks
Maskpatron
In a joint development, VMS Maschinenbau and Krull Software were able to bring a system for sterilization and reuse of protective clothing and masks onto the market during the Corona crisis.
Production facility
PLC programming
The shown fully aseptic filling line in Switzerland was completely automated by our PLC and HMI software. The plant is unique in its flexibility and has an unusually large number of servo drives. These were also programmed by us.
Aseptic filling line automated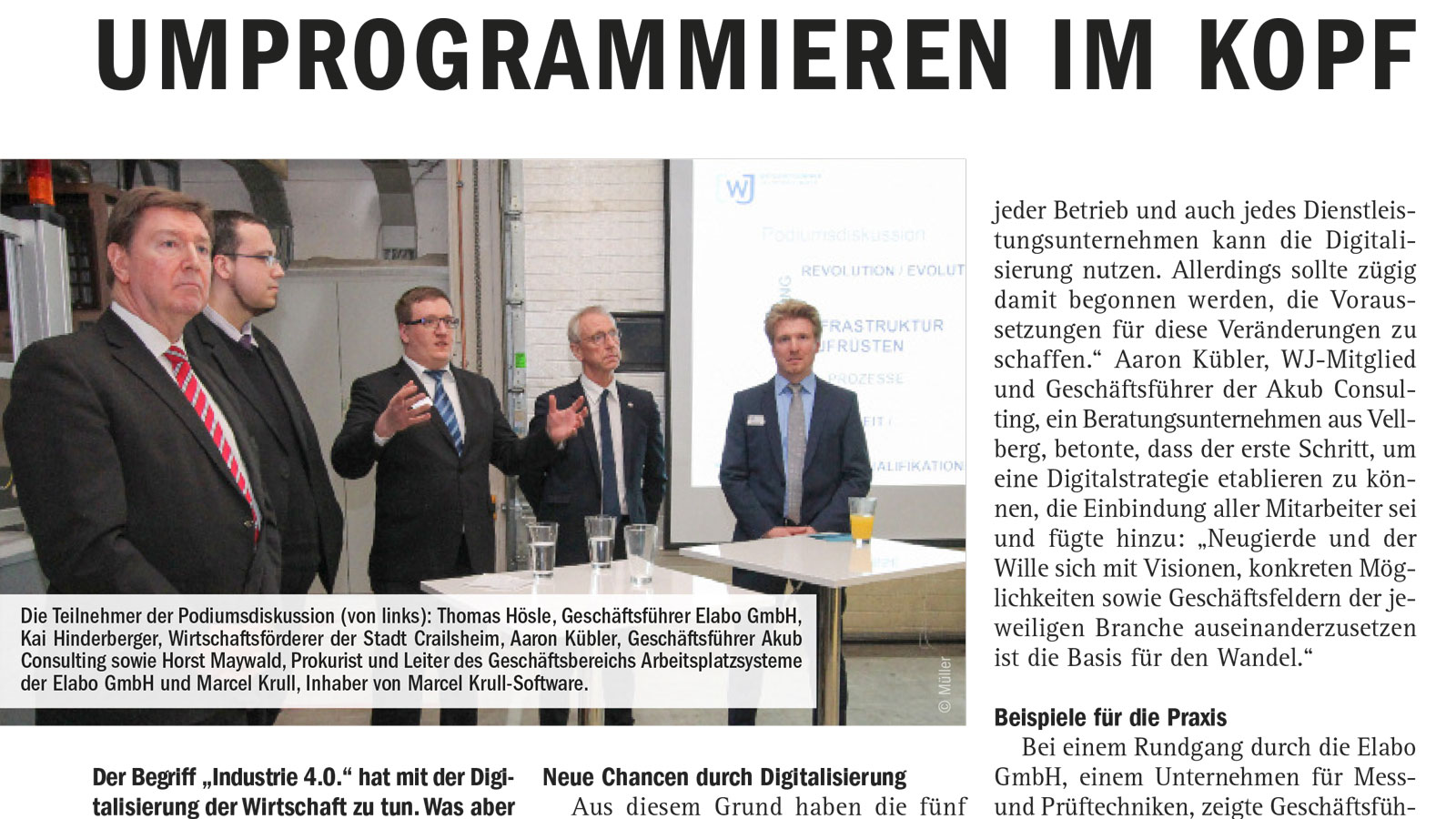 Domestic industry must pay more attention to Industry 4.0 Digitization has become an integral part of the economy.
We are proud of this unique filling line at the market leader Emmi AG in Switzerland. It is a technical highlight with our software and control system.
References
Tesla Inc.,USA

Robert Bosch Automotive Steering, Deutschland

Schnaithmann Maschinenbau GmbH, Deutschland

EHRMANN AMERICAN DAIRIES, USA

Emmi Frischprodukte AG, Schweiz

VMS-Maschinenbau GmbH, Deutschland

UTZ Gruppe, Deutschland

Eugster Frismag AG, Schweiz

FONG'S Europe GmbH, Deutschland
Features
What you can expect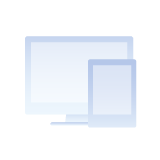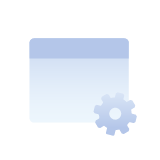 Customer-specific and individual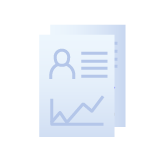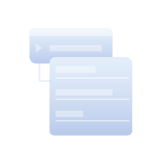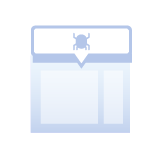 Industry suitability 24/7